Cherry Tomatoes
by Anne Higgins
Suddenly it is August again, so hot,
breathless heat.
I sit on the ground
in the garden of Carmel,
picking ripe cherry tomatoes
and eating them.
They are so ripe that the skin is split,
so warm and sweet
from the attentions of the sun,
the juice bursts in my mouth,
an ecstatic taste,
and I feel that I am in the mouth of summer,
sloshing in the saliva of August.
Hummingbirds halo me there,
in the great green silence,
and my own bursting heart
splits me with life.

Late Summer
So what's happening in nature during the late summer?  Once summer has reached its height, there is a very gentle decline.  The days get just a little bit shorter, and plants slow down in their production.  It is time to bring in the harvest and prepare it for storage for the autumn and winter.  The air feels heavy, and we begin to slow down, to transition from the vibrant energy of summer to the slower pace of autumn.
Late summer is a time of reaping and satisfaction.  If I have followed through with my plans/work for the year, like the farmer who has filled his silos, after the hard work of the harvest I can relax and enjoy the satisfaction of a job well done.  I have produced enough so that I will be able to slow my pace and work a little more easily in the upcoming "dark" seasons.
Chinese Medicine
In Chinese Medicine, Late Summer corresponds to the Earth element, the element of digestion and nourishment.  The Earth provides the base medium for plants to grow.  Combined with air, light, and water, the plant has everything it needs to thrive and produce an abundant crop.  Earth enables us to take in at all levels and transform this matter to give sustenance to the body, mind, and spirit.  It further allows us to be grounded, to sink our roots down into the "soil" around us.  The Earth element expresses itself as thoughtfulness and sympathy.  It encourages us to be giving as well as receptive to others.
The organ systems that correspond to the late summer are the Stomach and the Spleen/Pancreas.  The Stomach is the Official of Rotting and Ripening.  Just as the physical stomach takes several hours to break down the food it receives, the mind and spirit take time to digest the new thoughts and experiences that we have.  The Spleen/Pancreas is the Official of Transformation and Transportation.  On a physical level it is responsible for creating some digestive enzymes and helping metabolize carbohydrates, nourishing our cells/bodies.  On another level once life's experiences are digested they must be transformed into something we can use in our lives.  This self-nourishment will help us feel secure and centered inside no matter what is taking place outside of us.
Suggestions for living in harmony with the late summer season
Savor the foods of the season.  Eat a peach while standing over the sink, tasting the sweetness as the juice runs down your chin.  Eat freshly picked corn just warmed in boiling water.  Notice the coolness of the cucumber as you chew it.
Can or freeze some produce from your garden, a local farm, or farmer's market.  Tuck it away for this winter.
Think in terms of abundance.  Most of us really have all we need.  Recognizing the positives in your life, start a gratitude journal.
Nourish someone in your life.  Call a friend, compile a CD of  favorite songs and send it to someone, drop off a meal the next time you make a big batch of something, cut some flowers from your yard and give them to a neighbor.
Practice receiving.  The next time someone pays you a compliment, smile and say thank you.  Acknowledge being let into traffic or a door being opened when your hands are full with a wave or generous smile.  Then watch for your chance to do the same for someone else.
Listen to the earth sing.  Sit outside and listen to the birds, frogs, cicadas, and/or other sounds of nature.
Sing.  Singing causes one to breathe deeply and usually soothes or lifts the spirit.
Give yourself a present.  It could be a day at the spa or an hour browsing in the second hand bookstore.
What helps you feel centered, relaxed and at peace within yourself?  Is it meditating, riding your bicycle, walking in the woods, knitting, playing the piano?  Do more of whatever it is.
Eat in a serene environment in an unhurried manner.  You'll enjoy your food more and your digestion will be enhanced.
Tone your body.  This is a good time to work with weights to tone and build muscle.  Also continuing more vigorous activity during this time will help reduce the tendency to put on weight in fall and winter.
Change you diet: Continue to eat from the abundance of fresh fruits and vegetables that are available.  In the late summer we need a slightly more dense diet then in the dog days of summer.  Add a little more grain, a little more protein (maybe some nuts, seeds, beans, a little meat, eggs), and a little more fat.
Fresh Produce to Eat in Late Summer
| | | |
| --- | --- | --- |
| Apples | Garlic | Pears |
| Arugula | Green Beans | Peppers – sweet and hot |
| Basil | Green Onions | Plums and Pluots |
| Beets | Kale | Potatoes |
| Broccoli | Leeks | Radishes |
| broccoli raab | Lettuce | Raspberries |
| Cabbage | Melons | Rosemary |
| Cantaloupe | Nectarines | Rutabagas |
| Carrots | OKra | Snow Peas |
| Cauliflower | Onions | Spinach |
| Celery | Oregano | Summer Squash |
| Chard | Oranges | Thyme |
| Cucumbers | Parsley | Tomatoes |
| Currants | Packham Pears | Watermelon |
| Eggplant | Peaches | Winter Squash |
| | | Zucchini |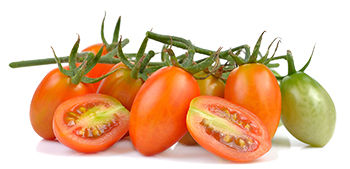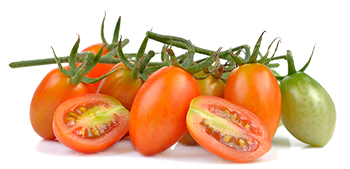 Recipes
Late Summer Vegetable Medley
olive oil
1/2 small sweet onion, diced
1 medium zucchini, diced
1 ear of corn, blanched, kernels removed from cob
1/2 pint sungold (or some other sweet) cherry tomatoes
3 Tablespoons snipped fresh  basil
sea salt to taste
Heat olive oil in pan. Sauté onion about 5 minutes until soft.  Add zucchini, and sauté 5 minutes more.  Stir in remaining ingredients and serve.
Late summer is beginning to transition into autumn.  Feel the difference in the air and in the hours of daylight.  Notice that the summer vegetables have slowed down production and the flowers are less profuse.  Labor Day culturally marks a change of pace in our lives as we resume the bustle of back to school, and we relinquish the playful days of summer and more leisure.
The following recipe doesn't only use locally grown ingredients, and it's always popular at gatherings.  Having just received several requests at a Pot Luck, I decided to include it here.
Balinese Rice Salad
from The Moosewood Daily Special Cookbook
Dressing:
1/2 cup prepared hot mango chutney
2 Tablespoons apple cider vinegar
2 Tablespoons organic canola oil
2 Tablespoons unsweetened pineapple juice
1 large garlic clove, pressed
1 Tablespoon soy or tamari sauce
1 teaspoon sea salt
1 cup raw rice, cooked as usual
3/4 cup fresh pineapple, diced
2 scallions, sliced
2 celery stalks, thinly sliced
1 red, yellow, or orange bell pepper, diced
3/8 cup raisins
1 1/2 cups mung bean sprouts
1/2 cup toasted cashews
Cook rice.  Meanwhile toast cashews, cut up vegetables, and combine ingredients for dressing.
When rice is cooked and has sat 10 minutes, add it while still hot to the bowl of vegetables.  Pour dressing into bowl and stir to combine.  Sprinkle with cashews.
Here are a couple more recipes as we transition from late summer.  Make this first one while fresh eggplant and tomatoes are still available.
Eggplant Quiche
whole wheat pastry crust
1 small eggplant
2 plum tomatoes, seeded and chopped
1/2 cup chopped onion
1 clove garlic, minced or pressed
1/4 cup sliced black olives
sea salt and pepper to taste
1 tsp. oregano
4 eggs
1/2 cup plain yogurt
1/2 cup heavy cream
1/3 cup Parmesan cheese (optional)
Slice eggplant, brush with oil, bake at 350 degrees until soft (about 15 minutes).  When slightly cooled, peel and chop.  Then sauté onion about 5 minutes until soft.  Add garlic, eggplant, and tomatoes.  Sauté about 2 minutes, add olives and seasonings, sauté 2 minutes more.  Drain any excess liquid by pressing in colander.
Prick crust, cover with aluminum foil and bake at 425 degrees for 5 minutes.
Meanwhile, beat eggs, yogurt, and cream.
Remove foil.  Place vegetable mixture in bottom of crust.  Pour egg mixture over top.  Sprinkle with Parmesan cheese if desired.
Bake at 425 degrees for 15 minutes.  Reduce heat to 300 degrees and bake 30 minutes more.
Beet and Apple Slaw
from the September sales flier at My Organic Market
2 1/2 lbs. beets
1/2 cup red wine vinegar
2 tablespoons raw cane sugar
4 cups water
1 lb. apples
2 green onions, thinly sliced
Dressing:
1 Tablespoon Dijon mustard
2 Tablespoons horseradish
2 oz. raspberry vinegar
6 oz. olive oil
salt and pepper to taste
Boil beets, red wine vinegar, sugar, and water until beets are tender (30-50 minutes, depending on size).  Shock beets under cold running water.  Remove skin.  Slice cooked beets and raw apples in long, thin matchstick shaped pieces.
Dressing:  Combine ingredients except olive oil.  While whisking continuously, pour in olive oil and continue whisking to create an emulsion.
Pour dressing over beets and apples; stir to combine.  Sprinkle with green onions.