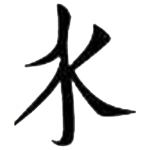 Winter Is the Best Time
by David Budbill
Winter is the best time
to find out who you are.
Quiet, contemplation time,
away from the rushing world,
cold time, dark time, holed-up
pulled-in time and space
to see that inner landscape,
that place hidden and within.

Winter
Winter is a time of dormancy, rest, and stillness. It is the time between the death of autumn and the rebirth of spring. Life exists in its potentiality as we wait. The deciduous trees are bare, the sap has sunk into the trunks and roots; the outward signs of life have disappeared. And the trees are restoring themselves for the next growing season. Snow falls which will replenish the Earth's reservoirs during the spring melt. Animal activity decreases as these living creatures conserve their energy and heat.
Winter is the season to rest and replenish from the activity of the spring and summer. If I take the time to slow down–to reduce my work hours, to sleep more, to dream and plan—my energy will collect and I will be restored by season's end. I will be able to move into springtime with a clear vision, a sense of purpose, and renewed energy with which to pursue my activities.
In Chinese Medicine
In Chinese Medicine Winter corresponds to the Water element. Water is everywhere. It has no shape of its own; it takes on the shape of its container whether that is a glass pitcher or opposing river banks. Water flows around obstacles and can wear away the hardest rock. It has the power of a tidal wave and the gentleness of a spring mist.  It pools and settles in low lying areas such as wells, to be stored until we need to draw from it to refresh ourselves.
The organ systems that correspond to the winter are the Kidneys and the Urinary Bladder. On a physical level, these organs process water in the body (including the fluid in the blood), hold onto what is necessary and excrete what is not. On other levels these organs have to do with fear, resources, and will. When appropriate, fear nudges our consciousness; it tells us to pay attention. For example, if you get a niggling feeling walking on a city street, look to your wallet, go the other way, cross the street. How well do you manage your personal resources of time and energy? Your financial reserves?  These organs provide the ability to set limits and live within them. In accordance, our vitality and longevity is said to be controlled by the Kidneys. Do you have the strength and determination to push consistently towards your goals? In balance these organs provide the ability to balance your will — to keep you going past the first sign of adversity and reminding you to pull back and not give all of your energy in moving relentlessly toward an outcome.
Living in harmony with the winter season can be challenging in our society of continual striving and activity. Yet as nature moves into this period of quietude, it is essential for our long-term physical, mental, and emotional well being that we do the same. Like the tulip bulb that depends on the cold dark earth to store its energy so that it can sprout and bloom in spring, we need a period to conserve and gather strength so that we can manifest our ideas and dreams.
Suggestions for living in harmony with the winter season
Get more rest. This is nature's season for rest, repair, and regeneration.
Schedule more time for your inner life. Pay attention to your dreams. What new undertaking would you like to work on in the coming year? Use this time to let your ideas and plans germinate.
Eat more warming foods, let your diet help keep you warm. Some suggestions:  eat soup, complex carbohydrates, ginger, and garlic.
Keep social gatherings small and intimate, simple and relaxed.
Remember your scarf, hat, and mittens when going out of doors. Be sure to keep your lower back warmly covered.
Sit and watch a fire while sipping hot tea or mulled cider.
Go out at night and look at the stars.
Fill a birdfeeder and take time out each day to watch the birds.
Reduce the amount of outside stimulation in your life. Limit the amount of television, radio, and computer time in your days.
Practice saying, "No." to whatever doesn't nourish you or recharge you in some way.
Change your diet: In the winter we need a diet that produces more heat. Eat only cooked foods. Limit the amount of fresh fruit you eat; eat dried fruit instead. Eat soups and stews. Increase your protein, whole grain, and fat intake a bit.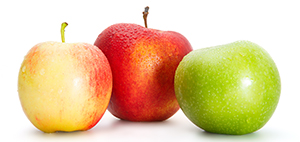 Fresh Produce to Eat in Winter
| | | |
| --- | --- | --- |
| Apple | Garlic | Pears |
| Beets | Ginger Root | Pomegranates |
| Bok Choy | Grapes | Potatoes |
| Broccoli | Jerusalem Artichoke | Pumpkins |
| Brussels Sprouts | Jicama | Rutabagas |
| Cabbage | Kale | Sprouts |
| Carrots | Kiwi | Sweet Potatoe |
| Cauliflower | Leeks | Tangeloes |
| Chard | Mandarin orange | Tangerine |
| Cranberries | Mushrooms | Turnips |
| Daikon radish | Navel Oranges | Winter Squash |
| Dates | Parsnips | yams |
Happy New Year!  I've been taking my own advice and slowing down, hence the long delay between posts. Below are two of our favorite recipes using butternut squash, one of the tastiest (in my opinion) vegetables of the season.
Recipes
Wegman's Butternut Squash with Baby Spinach
I had this dish in New York a few years ago and immediately came home and tried to replicate it.  It's probably on their on-line list of recipes nowadays.
3 lb. butternut squash (about 2 1/2 lbs. when peeled and seeded) cut in 1 inch cubes
2 large red onions, chopped
olive oil
sea salt, pepper, and thyme
6 oz. baby spinach
3/4 dried cranberries, sweetened with fruit juice
Preheat oven to 450 degrees. Place squash and onions in large baking dish. Drizzle with olive oil; sprinkle with seasonings. Stir to combine.
Cook for about 30 minutes until tender and lightly browned, stirring every 10 minutes to prevent sticking.
Remove from oven. Stir in spinach. Sprinkle with cranberries.
Roasted Butternut Squash and Shallot Soup
3/4 lb. shallots, peeled and halved
2 lb. peeled and seeded butternut squash
olive oil
sea salt, pepper
1 Tablespoon thyme, 1 bay leaf, 2 sprigs fresh parsley
5 cups stock
2 Tablespoons dry white wine
creme fraiche (optional)
Preheat oven to 450 degrees. Place vegetables in large baking dish. Drizzle with olive oil.  Sprinkle with salt and pepper. Toss vegetables to lightly coat with oil. Roast about 30 minutes until tender and lightly browned, stirring every 10 minutes to prevent sticking.
Put vegetables, herbs, and stock in soup pot; bring to boil. Reduce heat and simmer, covered, about 30 minutes. Remove soup from heat and discard bay leaf and parsley.  Puree. Stir in wine. Serve with a dollop of creme fraiche if desired.
More recipes:
My mother always boiled brussels sprouts and I thought I didn't like them. Then a friend brought these to a pot luck, and I changed my mind. This recipe came from Real Simple Magazine.
Roasted Brussel Sprouts and Peacans
1 lb. brussels sprouts, trimmed and halved
1/2 cup pecans, roughly chopped
olive oil
1 clove garlic, pressed or minced
sea salt and pepper
Toss everything together. Put sprouts cut side down in pan or on baking sheet. Roast at 400 degrees for 20 – 25 minutes.
This is a thick filling soup, great on a winter's day. I frequently serve this with spinach and mushroom omelettes for dinner.
Leek Potato Carrot Soup
5 leeks, washed and sliced
1 1/2 lb. potatoes, diced
3/4 lb. carrots, diced
olive oil
6 cups stock
sea salt and black pepper
Saute the vegetables in olive oil in a covered saucepan for 20 minutes without browning, stirring frequently to prevent sticking. Add stock and bring to a boil. Reduce heat and simmer 20 – 25 minutes, until vegetables are tender. Puree. Season to taste with salt and pepper.
For those of you who can eat cheese, I recommend a raw, sharp cheddar in these two recipes.
Sweet Potato Quesadilla
from Moosewood Restaurant Cooks at Home
1 1/2 cups finely chopped onion
2 garlic cloves, pressed
olive oil
4 cups grated sweet potato (about 3 potatoes)
1/2 tsp. oregano
1 tsp. chili powder
2 tsp. ground cumin
pinch cayenne pepper
sea salt and ground black pepper to taste
1 cup cheddar cheese
8 tortillas (8-10 inch)
salsa and/or sour cream
Saute the onions and garlic in olive oil until onions are translucent. Add sweet potatoes and seasonings and cook, covered for about 10 minutes, stirring frequently. When the sweet potato is tender, remove from heat.
Meanwhile preheat large skillet. Add a little oil to the skillet. Spread 1/8 of filling and 2 Tablespoons of cheese on 1/2 of each tortilla. Fold the plain half over the filling. Place as many quesadillas as will fit in the skillet. Cook 2-3 minutes on each side, until cheese is melted.
Serve topped with salsa and/or sour cream.
Beans and Rice
adapted from The Food Pharmacy Guide to Good Eating
2 cans pinto, kidney, or black beans, drained and rinsed
1 cup finely chopped onion
1/2 cup water
1 can diced tomatoes with Italian Herbs
2 cloves garlic, pressed
1/2 tsp. celery seed
1 1/2 Tablespoons lemon or lime juice
Tabasco sauce to taste
freshly ground black pepper
1/2 tsp. sea salt
1 pot of cooked rice
cheddar cheese, sour cream, and/or guacamole (optional)
Combine the first 9 ingredients in a large skillet. Simmer, covered, about 50 minutes, stirring occasionally, until the beans are soft and mushy. Serve over rice. Sprinkle with cheese or add a generous dollop of sour cream and/or guacamole if desired.
February:  Happy New Year once again! Today is the Chinese New Year.
In the Chinese calendar, today begins the transition into spring. You can see it in the buds on the maple trees and the sprouts of the daffodils. The sun is shining warmly today providing us with a hint of what is to come.